9/5/2023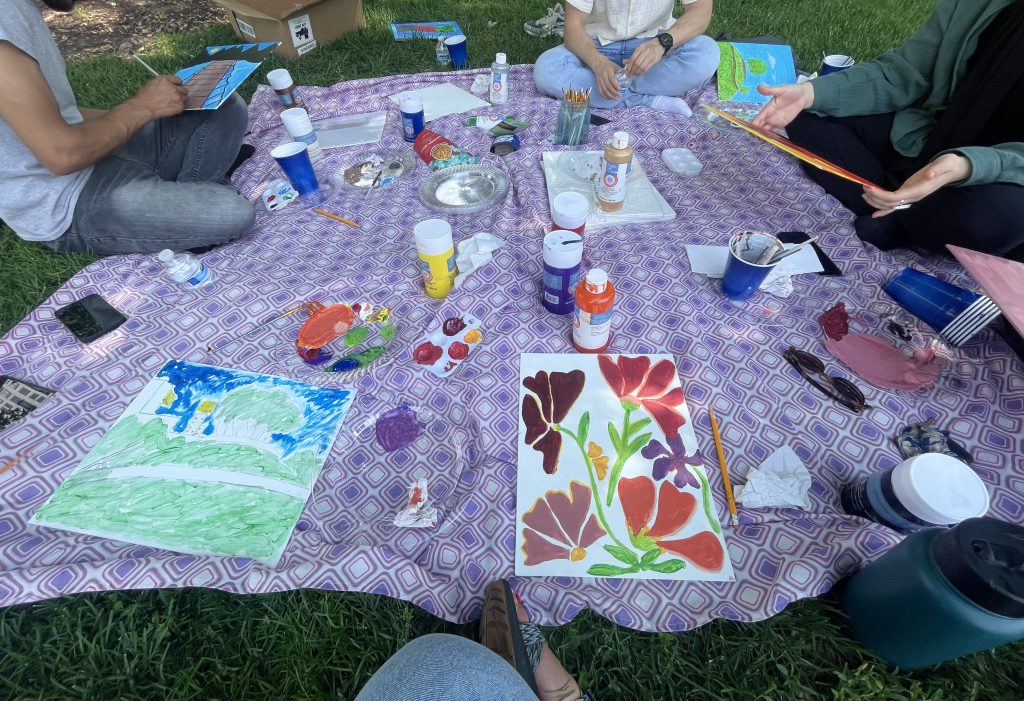 Students participate in an open-air painting activity.
Near the end of August, the coaching team completed its second year of summer programming for Afghan students enrolled in our coaching program. Working with both the students and community partners KOM and the Sanneh Foundation, coaches developed a program that would support continued education for students with varied academic interests and grade levels (Students from 12-22 years of age were eligible to enroll.) The coaching team curated a series of activities, field trips, and college campus visits that allowed students to connect with their stated educational and career interests and forge new friendships while familiarizing themselves with the landscape and history of Minneapolis and St. Paul.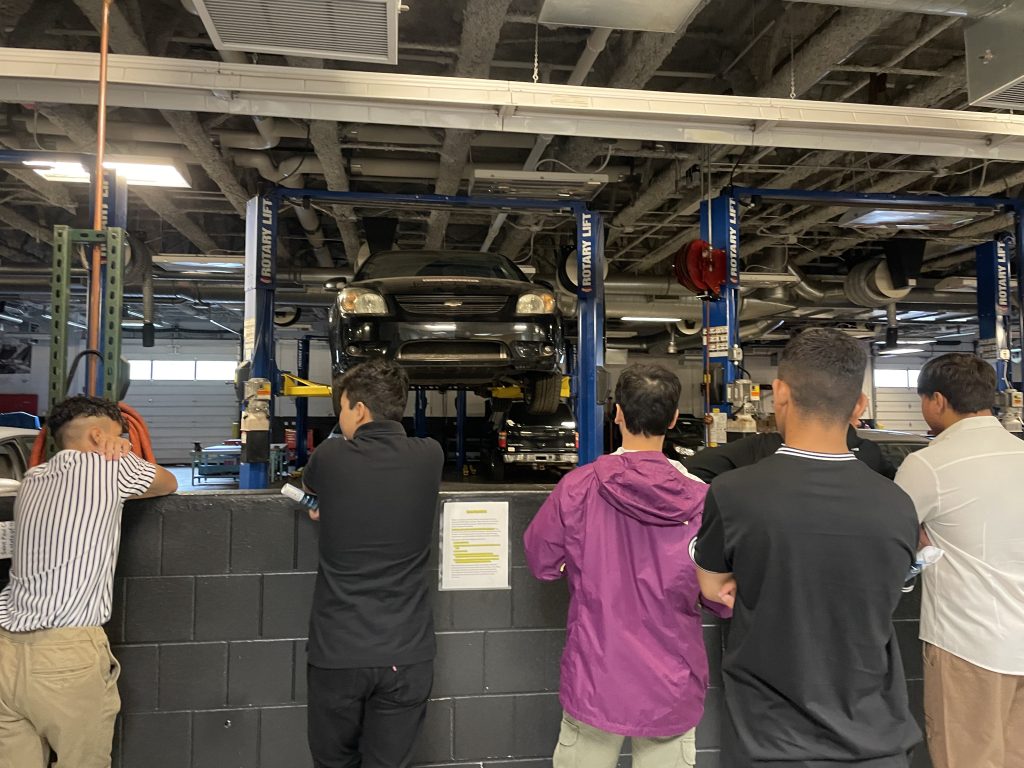 High school seniors tour a mechanic shop at St. Paul College.
To ensure the program was accessible to students, attendance was not strictly enforced, and students were not excluded from programming for tardiness or absence. Transportation could be a challenge, so the coaching team stayed in touch with students throughout the week and coordinated rideshares and other options when necessary. Coaches built the program around accessible locations like local parks and college campuses to introduce students to free and low-cost resources and activities around the cities. Around 20 students toured MCTC, St. Paul College, Hennepin Tech, U of M, and Metro State, to explore their options for secondary education.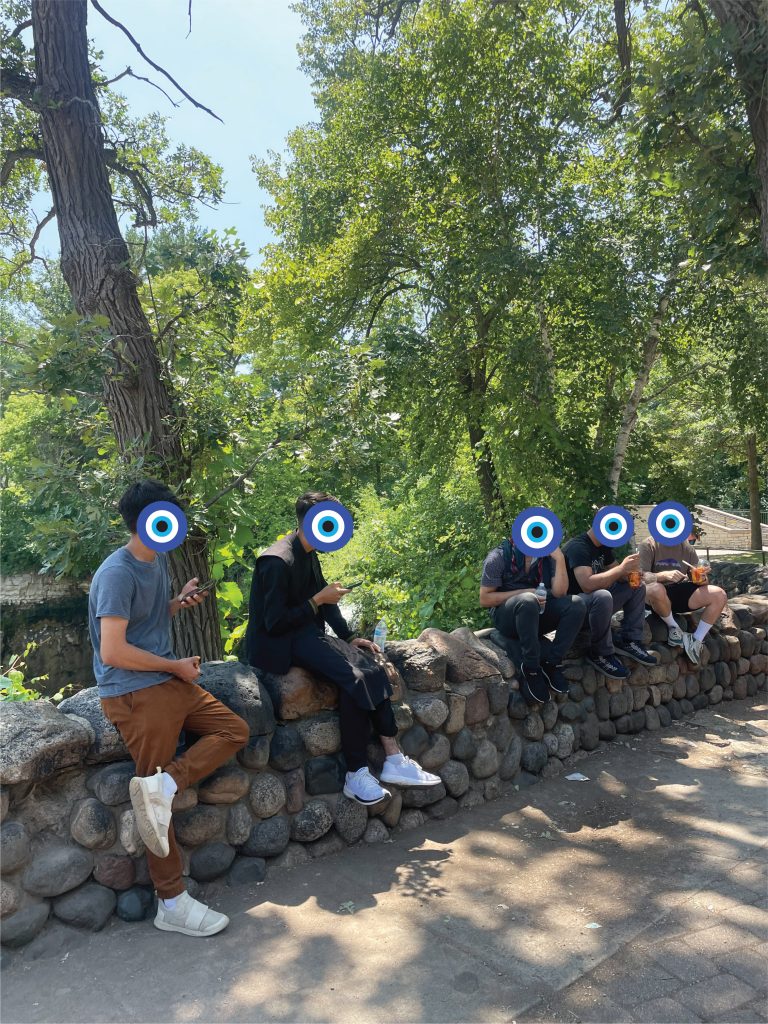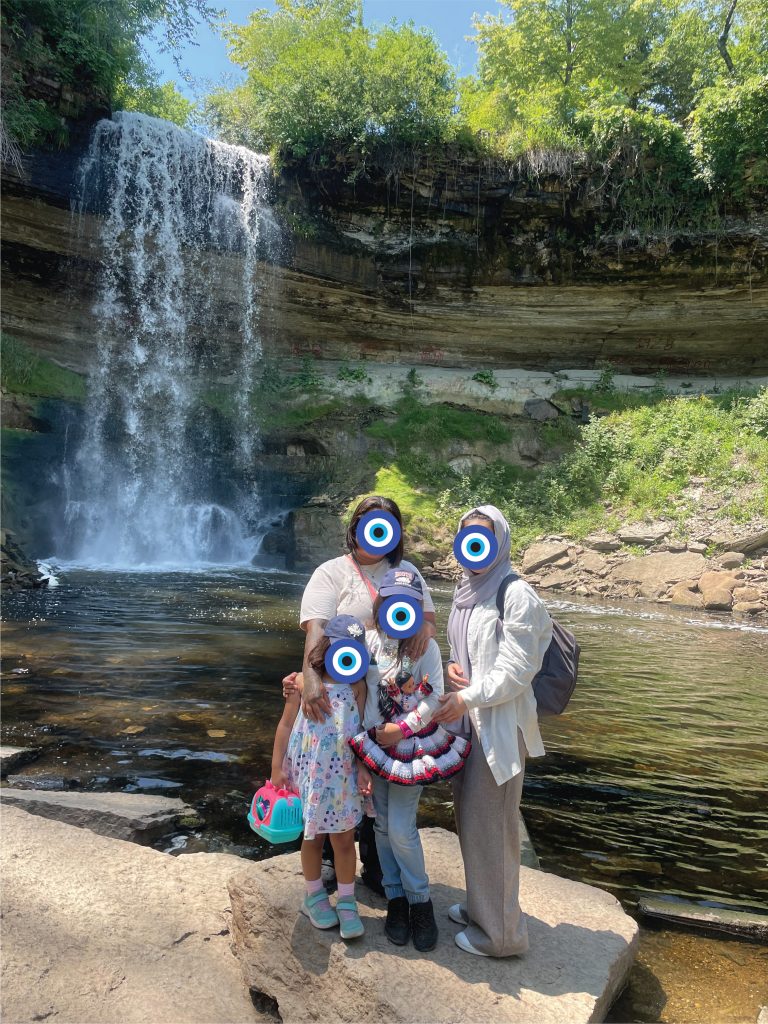 Students and coaches enjoying the scenery at Minnehaha Falls.
A favorite educational activity for students and coaches alike was using household products like yeast, vinegar, and baking soda to learn about different chemical reactions. Students also enjoyed hiking through Minnehaha Falls and paddle boating/kayaking at Lake Como.
For our final field trip we took students out for a fun filled day at Valley Fair. Visiting an amusement park was a new experience for many of them, who joyfully traversed
the park in small groups of newly made friends until dusk.
We had a great summer with students in the coaching program and look forward to continuing to support them in their education journey this fall!
High school students watch Coaches demonstrate different chemical reactions with household products.
Students pose in front of the rides at Valley Fair.